DIY Pig and Chicken Roasts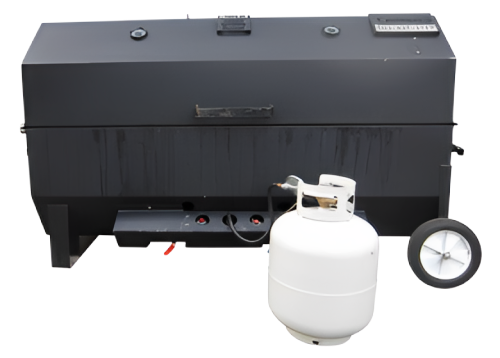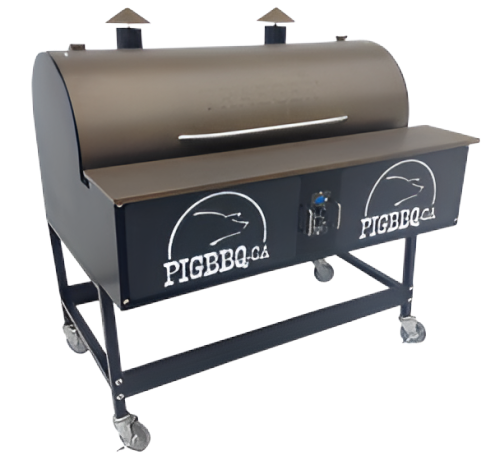 Your next event has Never Been Easier!
We're your one-stop shop for all things pig and chicken roast. Let us hook you up with one of our smokers or roasters, high quality local meat, the seasonings, and all the know-how for you to tackle the job.
Rent one of our smokers or roasters
These heavy duty propane roasters were custom made for PigBBQ.ca and are capable of fitting 130 pounds of pork. With dual burners, easy controls, and a removable tray, you can rest assured your hog will finish in time to satisfy your hungry guests.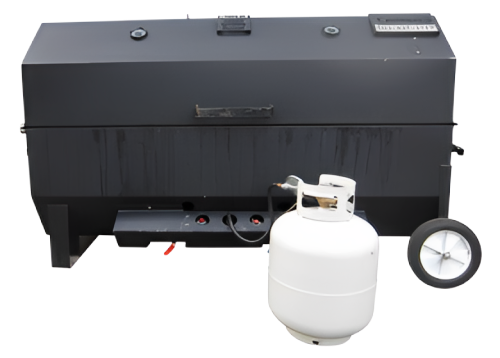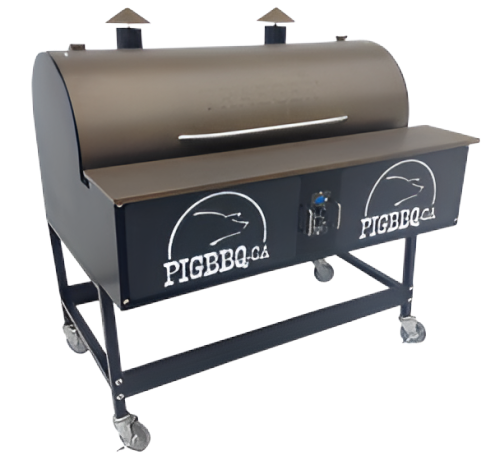 Add some smoke to your pig roast with our Traeger XL's. These smokers run on 100% hardwood pellets and are the ultimate in pig roast simplicity. Throw up to 60 pounds of pork on the barbeque and grab a beer, because this is easy!
Feed your crowd with one of our easy to use charcoal chicken flippers. Our system takes all the guesswork out of feeding your guests and results in chicken that is smoky and juicy on the outside and golden on the outside.
Learn more about our high quality pork and chicken
Here at PigBBQ.ca we are proud to supply our customers with 100% BC Pork & Chicken
We have partnered with local pork and chicken producers in British Columbia to bring you the highest quality protein available.
The latest animal care guidelines are followed closely to ensure that our pigs and chickens are receiving the best possible care. And, as with all BC pork and chicken, the animals are raised without the use of growth promoters, hormones, or therapeutic antibiotics.
Bottom line? We're bringing you high quality product every time, always fresh, and never frozen.
See what our customers have to say
Thank you so much for providing the main attraction for our summer BBQ. It was a great success and not a leftover in sight!!! Next time a larger pig!
Everyone just LOVED the pig. They were all saying how delicious it was. Next year we want to feed 120 people and will definitely be working with you guys again. You provide an amazing service and anyone who asked that night, we told them about you!
What an amazing experience! You all made it so stress free for us and were beyond helpful!!!! Thank you!
Many thanks for a fantastically successful and most tasty Pig BBQ, everything worked out perfectly. Must say you have a truly winning service, as it is so simple to cook for 40 people, which makes it so much easier than flipping burgers! And we love the fact you clean it up as well, truly another big bonus.
Jeremy and Jules were awesome to work with. Not only could they accommodate us last minute, but their chicken was packed with delicious flavour and the BBQ was very simple and easy to use. A great, fun company or family BBQ idea- we will definitely be using them again in the near future!
We have used Chicken BBQ a few times and it never fails to satisfy! There is an amazing flavour to it that you can't duplicate any other way, and the process is quick, easy, and fun! Highly recommended for family or corporate gatherings.
Experience the simplicity of a DIY Pig Roast
Following our step by step video instructions, season the pig and fire up the BBQ.
Once your pig is placed inside the BBQ, hands off — your pig doesn't have to move until you're ready to dig in!
Low and slow is the secret to tender, fall off the bone pork, and our equipment is designed to make you successful every time.
Experience the simplicity of a DIY Chicken Roast
Load your chicken into the grates and start flippin'
The "Best Chicken Ever!" We promise.
View more instructions & BBQ tips.
View some of our clients' setups
Here at PigBBQ.ca we're much more than a local, family-owned business
We're the faces working hard behind the scenes to ensure that you pull off an impressive event. Born and raised in the farming community of Chilliwack, we know the kind of down-home service you want. And because we love seeing you have a good time, we're ready to deliver on that by sharing with you our experience in pig and chicken roasting.
Team up with us, and we'll guarantee you a culinary experience like nothing you've ever had before.