Contact Us Today for a
Free Quote
RENT ONE OF OUR SMOKERS OR ROASTERS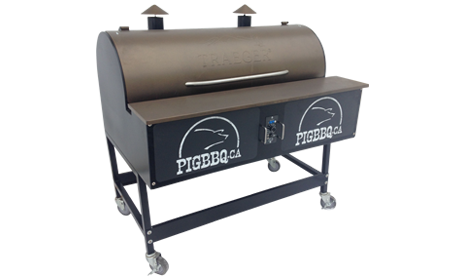 WOOD PELLET
Add some smoke to your pig roast with our Traeger XL's. These smokers run on 100% hardwood pellets and are the ultimate in pig roast simplicity. Throw up to 60 pounds of pork on the barbeque and grab a beer, because this is easy!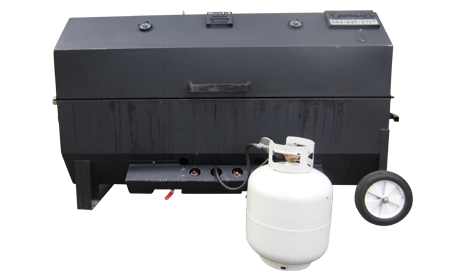 PROPANE
These heavy duty propane roasters were custom made for PigBBQ.ca and are capable of fitting 130 pounds of pork. With dual burners, easy controls, and a removable tray, you can rest assured your hog will finish in time to satisfy your hungry guests.
LEARN MORE ABOUT OUR HIGH QUALITY PORK
Here at PigBBQ.ca we are proud to supply our customers with 100% BC Pork. We have partnered with a local pork producer in Chilliwack, British Columbia to bring you the highest quality pork available.
The latest animal care guidelines are followed to ensure that our pigs are receiving the best possible care. And, as with all BC Pork, our pigs are raised without the use of growth promoters, hormones, or therapeutic antibiotics.
Bottom line? We're bringing you a high quality product every time, always fresh, never frozen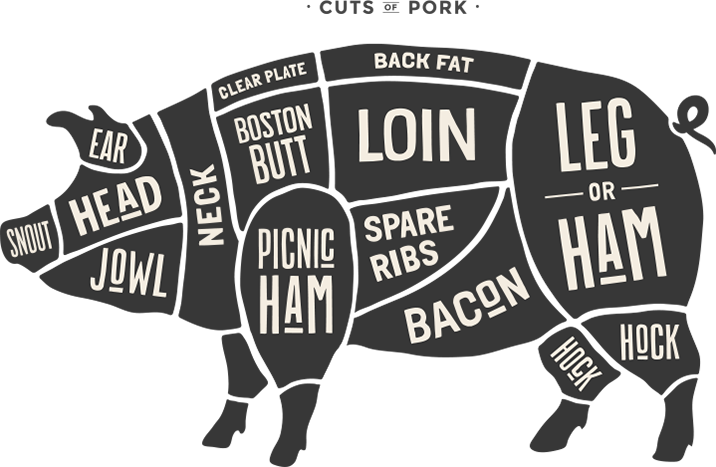 SEE WHAT OUR CUSTOMERS HAVE TO SAY
Richard, North Vancouver, BC
Many thanks for a fantastically successful and most tasty Pig BBQ, everything worked out perfectly. Must say you have a truly winning service, as it is so simple to cook for 40 people, which makes it so much easier than flipping burgers! And we love the fact you clean it up as well, truly another big bonus.
Maggie
Thank you so much for providing the main attraction for our summer BBQ. It was a great success and not a leftover in sight!!! Next time a larger pig!
Kathy
We just want to say how wonderful it was to have a pig BBQ and thank you for the great service. The pork was incredible and everyone wants to do it again next year. It was the best summer party of the year!
Camilla, Vancouver, BC
Everyone just LOVED the pig. They were all saying how delicious it was. Next year we want to feed 120 people and will definitely be working with you guys again. You provide an amazing service and anyone who asked that night, we told them about you!
Nikki, Cranbrook, BC
What an amazing experience! You all made it so stress free for us and were beyond helpful!!!! Thank you!
EXPERIENCE THE SIMPLICITY OF A DIY PIG ROAST
START THE BBQ
Low and slow is the secret to tender, fall off the bone pork, and our equipment is designed to make you successful every time.

Insert THe Pig
Once your pig is placed inside the BBQ, hands off — your pig doesn't have to move until you're ready to dig in!

Grab a drink
Kick up your feet while your pig roasts. A quick glance at the temperature every half hour is the extent of your duties.
VIEW SOME OF OUR CLIENTS' SETUPS
THE FACES BEHIND PIGBBQ.CA
Here at PigBBQ.ca we're much more than a local, family-owned business—we're the faces working hard behind the scenes to ensure that you pull off an impressive event. Born and raised in the farming community of Chilliwack, we know the kind of down-home service you want. And because we love seeing you have a good time, we're ready to deliver on that by sharing with you our experience in pig roasting. Team up with us, and we'll guarantee you a culinary experience like nothing you've ever had before.


IF YOU EXPERIENCE ANY ISSUES WITH THIS FORM PLEASE CALL US AT 604-845-1717
If you are having problems with the form please give us a call
COPYRIGHT PIG BBQ.CA 2016, ALL RIGHTS RESERVED